Workplace stress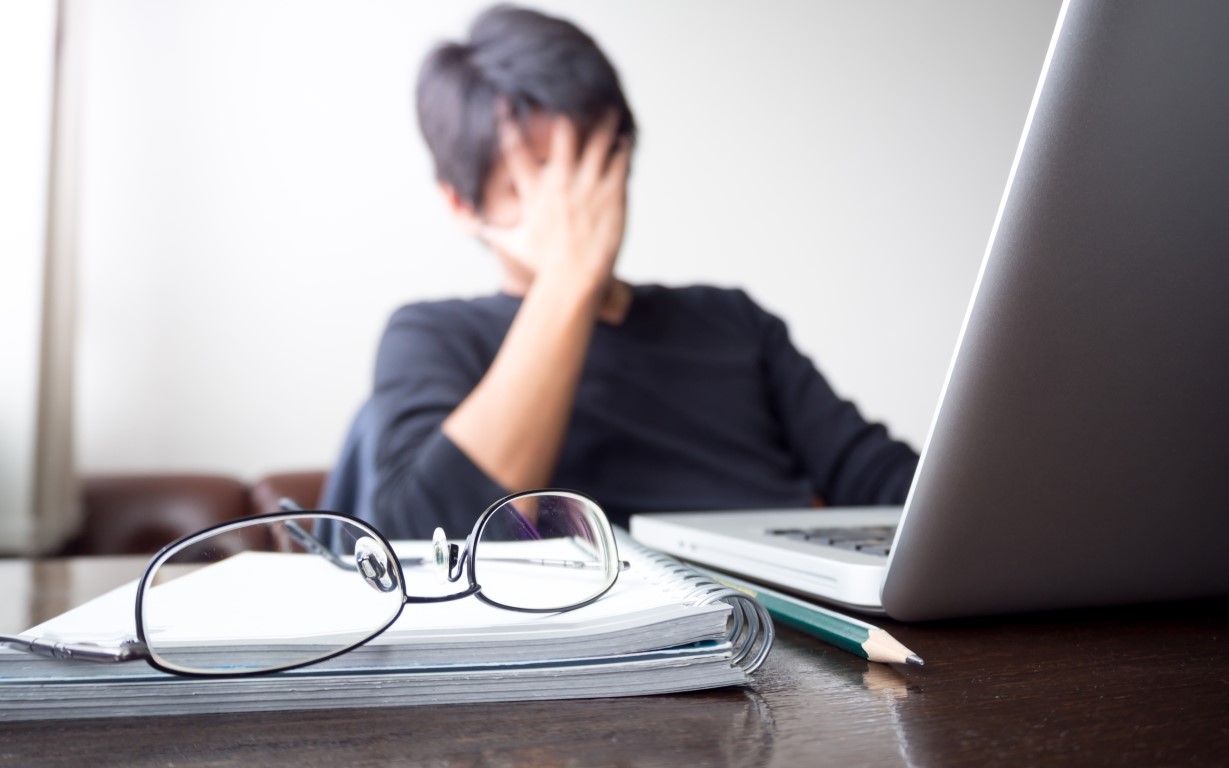 Key points
Most people experience stress at some point in their working life. A small amount of stress can be motivating.

Too much stress may leave you feeling tired, irritated, overwhelmed, have trouble sleeping and/or remembering things.

If you need help, there are a number of things you can do: talk to a trusted friend or family member, talk to your workplace supervisor or seek professional help like contacting a confidential support helpline. 
Stress
A small amount of stress can be a good thing because it can motivate you to get things done. However, too much stress can be bad for your health. Too much (and continued) stress can result in difficulties with concentration, sleep, and decision-making, and can sometimes lead to a mental health problems.
You may experience work-related stress for a variety of reasons. Some common sources of stress include:
unreasonable work demands (for example, too much work for one person to do, or not being given enough time to complete the work)

negative workplace culture (for example, workers who do not support or help one another)

poor communication among workers and supervisors.
Managing work-related stress
To manage stress, we first need to be able to recognise the signs of stress within ourselves.
You may see signs of stress through changes in your body, your mind, and/or your behaviours. For example, you may notice that you are:
feeling exhausted

easily irritated

feeling constantly overwhelmed

taking lots of time off work or study

experiencing memory problems.
A comprehensive list of work-related stress symptoms can be found at the State Government of Victoria's Better Health Channel.
Help
If you notice signs of ongoing and extreme stress, try the following:
Talk to your support network. Getting advice from friends, family/carers can be good to identify the source of the stress. The simple act of talking about what is going on with someone you trust can help. It can help you understand what is going on because you have to put it into words, and can also help you feel less alone.
Talk to your workplace supervisor. Your supervisor may be unaware of your stress, and may be able to offer solutions to help you manage it. For instance, you might be able to change your work hours, help you prioritise your tasks, or make adjustments based on your needs or preferences. 

Try to identify what specific aspects of the job or the workplace are a source of stress so that possible solutions can be identified. Share any ideas you might have about how to reduce your sources of stress at the workplace with your supervisor. There is no guarantee that the organisation can implement your ideas but they may help to guide adjustments.
Seek professional help.

Your employer may have an Employee Assistance Program (also known as an EAP), which provides employees with access to no-cost or low-cost confidential counselling services. Alternatively, make an appointment with your doctor. They may suggest further support options if needed, such as a mental health care plan and referral so that you can visit a professional.
You can call a confidential support line. In Australia, there is immediate support available to you 24 hours a day, 7 days a week if you are feeling stressed, depressed, experiencing anxiety and/or need support. The links below are free and confidential. 

Lifeline: Phone13 11 14 or Chat online to a Lifeline counsellor available 24/7, 7 days a week. You will need to complete a few pre-chat questions on their website before you begin. 
Beyond Blue:  Phone1300 22 4636 or Chat online to a Beyond Blue counsellor between 3pm and midnight (AEST), 7 days a week. You will need to complete a few pre-chat questions on their website before you begin. You can also Email Beyond Blue  them through their website and receive a response within 24 hours. 
Kids Helpline: Phone 1800 55 1800  or Webchat – provide support to young people (up to 25 years old) 24 hours a day, 7 days a week.