Preparing for a job interview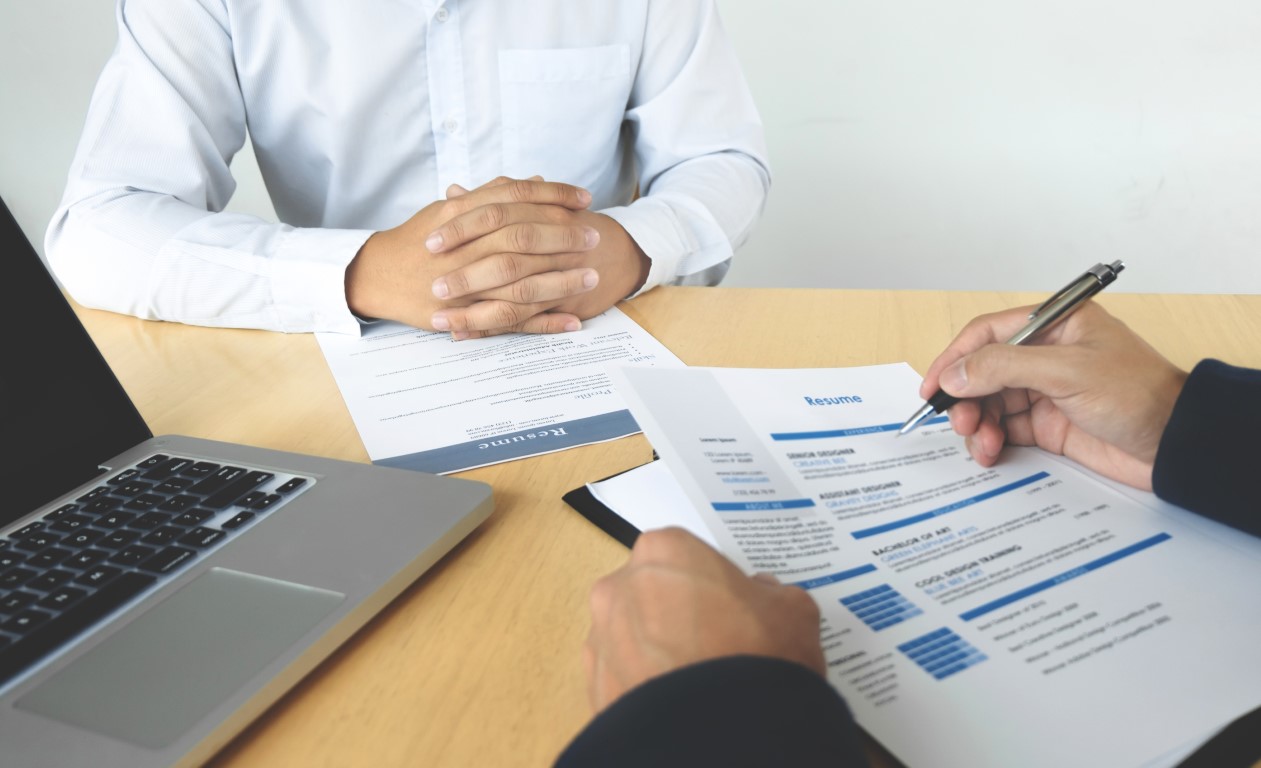 Key points
A job interview means the employer wants to get to know you, but its also a good opportunity for you to find out more about the job and the organisation or company. 

It is totally OK to ask the person contacting you, what to expect in the interview. 

Be prepared and practice your responses ahead of time. 
Getting an interview
If your job application is short-listed for an interview, you will be contacted by someone at the organisation by telephone or email to arrange a suitable time for an interview. The person who contacts you may be someone from the company's Human Resources department, or it may be your future supervisor. At this point, you have not yet been offered the job, but they want to get to know you more to see if you will be a good fit for the job and the organisation. An interview is also your opportunity to get to know more about the job and whether the role and the organisation would be a good fit for you.
When you're contacted, it's a good idea to ask some questions if they haven't already been answered in the communication, job advertisement, or job description.  It's also a good idea to take some notes and write down the name of the person who has contacted you. The more information you have the better prepared you will be for the interview.
Examples of questions you may ask when you are contacted for an interview, if not already answered, are:   
the date, time, and expected duration of the interview. If you are unable to attend on the date and time proposed, then this is your opportunity to offer some alternative dates and times that are convenient for you and for the employer

if an in-person interview, the address of the organisation, and whether there is a reception area for you to wait at. If not - where to wait when you arrive is totally OK to ask the person contacting you, what to expect in the interview

how many people are likely to be interviewing you

what format the interview will take, for example, will you be answering questions, or completing a task
if it is possible for the interview to be done via an online communication platform such as Zoom

whether they could email you the interview questions in advance.
Ask for the details of the interview to be sent to you in an email, and ask for the name and email address of some at the organisation that you can contact if you have any further questions prior to the interview.
Practising for the interview
There may be a number of things you want to practise before your interview. This could include:
making a practise trip to the interview location (without going inside the building)

researching about the organisation on their website (if they have one)

re-reading the position description to help you anticipate the kinds of questions that you might be asked in the interview

roleplaying what you might say in an interview with a friend or family member.
It's important to note that employers usually like you to answer interview questions using the STAR method (Situation, Task, Action, Result) using an example from your previous life or work experience.
Situation: explain a time and place where a situation arose. Give a very short explanation of the situation

Task: describe your responsibilities in the situation

Action: specify the steps that you took in the situation

Result: explain what happened as a result of your actions in the situation.
For more information (and some examples), visit Indeed's guide on How to use the STAR interview response technique.
What to bring to the interview
Some items to typically bring to an interview include:
a notebook and two pens (just in case the first one fails!)

a bottle of water

a copy of your resume (you might like to refer to the experience you have had when answering questions)

a mobile telephone (in silent mode only) in case you are running late or get lost finding your way to the interview.
Although it's wise to check with the employer first, you're generally allowed to bring some prepared notes into an interview. This can be especially helpful if you tend to get flustered or anxious when thinking on the spot, and if you want to jot down some relevant examples to prompt you. Use the position description and the STAR method as a guide for structuring your notes. However, keep them brief – you don't want to overwhelm yourself with too much information!
Think about what you will wear to the interview. You might like to check out our What to wear to a job interview article for some ideas.
Accessing adjustments for your interview
Remember that if you choose to disclose your autism diagnosis to the employer, you'll be entitled to interview adjustments which you can negotiate before your interview. Examples of these adjustments may include:
being able to bring a support person, comfort item or sensory tool

being able to ask questions and make suggestions about the interview room

having a break midway through the interview 

having only one person ask you questions (if it's a panel interview)
receiving the interview questions in advance (if possible).